Promoting "Studying abroad at BUU" as a bridge for international students
Visits:
Source:Division of International exchange and coorperation
Author:
Posted: 16 05,2023
On May 5th, Division of International Exchange and Cooperation of Beijing Union University teamed up with the International School of Yunnan Minzu University to participate in the international student recruitment seminar organized by the Burapha University of Thailand.
Mr. Liu Dongqing, head of the Chinese Language Teaching Center, gave a lecture on admissions, and spoke of the advantages provided by BUU, explained the school's admission policy for international students in China, and answered questions from both students and parents.
Teacher Liu Dongqing gives a presentation on enrollment
"The School of Education, Burapha University of Thailand, and our school have a long history of cooperation,"he said. "We have jointly trained more than ten groups of Chinese language (teacher training) majors in China, many of whom are engaged in Chinese teaching in Thai primary and secondary schools. These local Thai Chinese teachers have won a good reputation for the training of international students in our school with their solid Chinese language skills and teaching ability. They have also contributed to the construction of a language bridge for Sino-Thai exchanges and cooperation."
Liu DongQing was joined by Wang Anqi and Qu Wenchao, heads of Division of International Exchange and Cooperation at BUU, and jointly welcomed students from Burapha University of Thailand to study in China.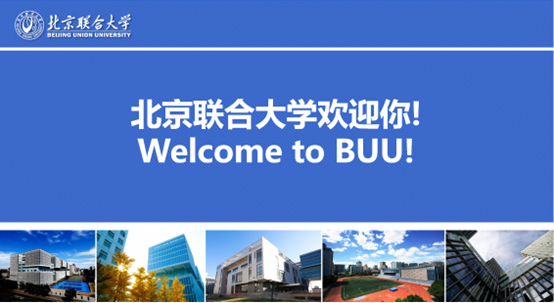 Online Promotion for International Students to Study at BUU
"We expect more students will come to our university to have offline classes," he added. Dozens of new students and parents participated in the admissions presentation, They expressed strong interest and longing for "Studying Abroad at BUU" and "Studying Abroad in Beijing". They were full of optimism for their upcoming new life on-campus."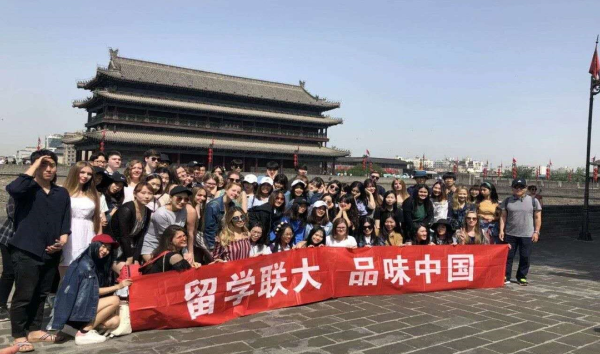 TEXT: Liu Dongqing